Washoe County Library System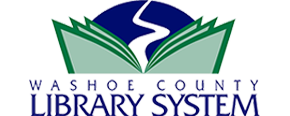 ABC-CLIO – High School & Middle School research. Includes the following databases: American Government, American History, United States Geography, The World at War, World History: Ancient & Medieval Eras, World History: The Modern Era, & World Geography.
Academic Journals – Graduate and undergraduate research. Includes over 1,960 indexed and abstracted journals, more than 1,900 full-text journals, and 1,350 peer-reviewed full-text journals.
Mission & Vision
Our Mission … is to connect people with information, ideas and experiences to support an enriched and engaged community, one person at a time.
Our Vision … is that all Washoe County residents benefit from the Library's support of literacy and self-education.